On a snowy Sunday in March 2009, Gary and I headed toward Grayland.  Emotions were flooding me – anticipation, excitement and abject fear – A Motel at a BARGAIN PRICE.  What a DEAL!  OK or TOO GOOD TO BE TRUE?
For the first 5 years of our marriage Gary and I had discovered our shared passion – selling real estate and renovating homes.  We believed in the adage "Do what you love and the money will follow"' Seven quick makeovers in 5 years.  Profitable.  Exciting.  Fun.  
When the economy began to slide in 2007, the housing market was flooded, there were no houses to flip quickly– it was clear I needed to go back to work in Education.  I was hired for a Grant Funded position for one year. We agreed Gary would continue to keep his hand in real estate and work on our "Beach House".   Our little Diamond in the Rough.
As my position was rapping up in the beginning of 2009, the real estate market was still depressed.  The Beach House was complete and a real Show Stopper. It was time to come up with a new game plan.
The sensible voice reminded me that getting a "job" would provide a steady income and benefits until retirement or until the housing market recovered.  I noticed a posting for the position in Aberdeen – Away from the comfortable suburbia we loved and found such joy.  Reluctantly, I proposed the idea to Gary expecting a HUGE "NO WAY".   Instead Gary cheerfully responded – "I've been keeping my eye on this little business opportunity in Grayland – just down the road" from Aberdeen.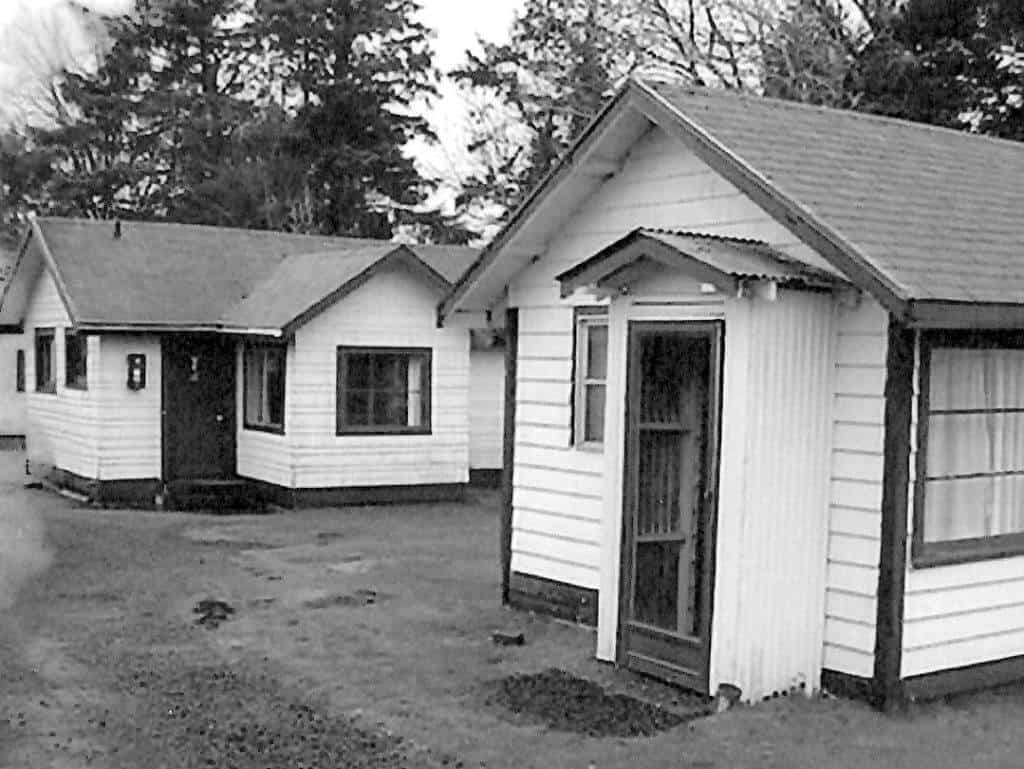 He shared the information about the business.  We initially viewed The Ocean Spray Motel as a "Real Estate" opportunity.  Much needed income.  In the back of both our minds was the question – was The Ocean Spray another dream come true – would it fuel our PASSION for restoring old tired buildings and provide financially for our future?
I had NEVER heard of Grayland
I had NEVER heard of Grayland.  So, as we arrived, I was very apprehensive.  Neither of us had experience in running a Motel – but it was a "fixer upper" -our PASSION…  We were eager to see this little gold mine in the rough.  How bad could it be?   We had experience and success restoring beauty and function to 7 distressed homes in 5 years.  We were confident in our abilities and intrigued by the possibilities.  Definitely DOABLE and AT A BARGAIN PRICE. Hope on the horizon.
"OH BOY" may not be an actual quote of our first reaction– as we looked around.  The scope of the project was daunting.  8,000 SQ FT of DEFERRED maintenance.  Rotten, Wet, Soggy and Smelly.  But a certain charm was showing through the layers of "old" that needed to be made "new".  My wheels were turning and so were Gary's.   What options did we have?  Could we bring the Ocean Spray back to life?
We explored the property and the neighborhood – the business owners were so friendly and encouraging.  A small grocery across the street, antique store next door, popular restaurant just down the road and best of all – on the corner of a Scenic Highway and the beach access road to Grayland Beach – 18 miles of beautiful sand beach.   All positive BUSINESS attributes.
Could we have our "cake" and eat it too"?
By the time we were on our way home, the snow had subsided, but not our enthusiasm of the prospect of restoring the 11 dilapidated buildings at the Ocean Spray Motel.  I dreamed of Charming Cottages – and Gary was ready for another Fixer Upper now that the Beach House was complete.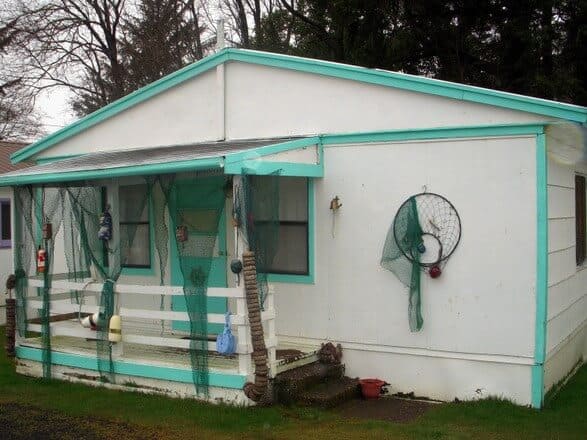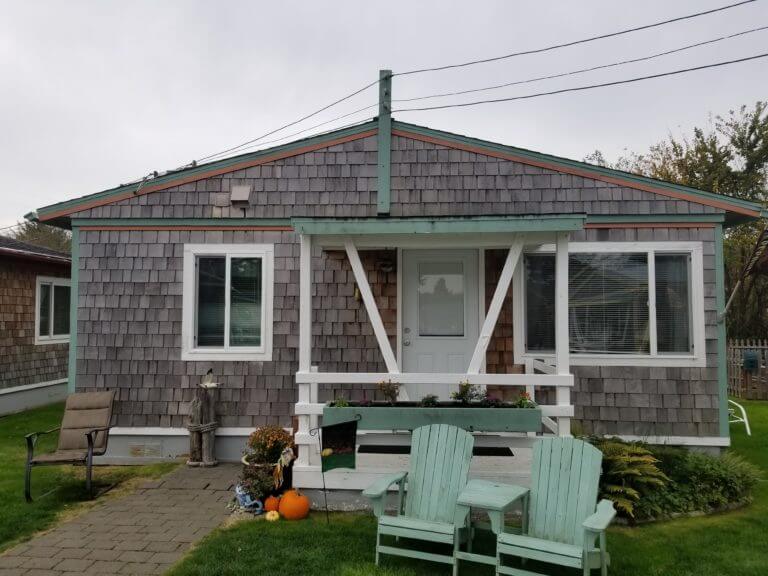 I left for a Reading Conference Monday morning.  I received a call late in the afternoon – Gary's gleeful voice announced "WE GOT THE MOTEL".  It sent me reeling. I knew my life would be changing – probably "forever".
I applied for the job in Aberdeen when I returned from the Reading Conference.  We developed a financing plan that required liquidating ALL our retirement and investments.  We would need to sell my car, the motorhome and the Beach House.   And I needed to get the job.
We moved in May 1,2009.  Once the property was vacated– we assessed the Property that we had just purchased. Where to start?
The phone began to ring before we began our transformation. "Really"? Why would anyone WANT to stay here?  I need to admit – I would NEVER had stayed at the Ocean Spray.  Why people were calling to was totally unexpected – As I took the calls, I began to realize these callers LOVED The Ocean Spray.  The condition of the buildings did not matter.  Guests were used to bringing their own towels, sheets and cleaning supplies.  They were not coming because it was a 5 STAR Motel – they were coming to their own "home away from home". 
Maybe we should have realized we were not purchasing a "Business".  We has no idea we were charged with something much more important – preserving The Ocean Spray for the loyal guest that have been coming for decades and creating an inviting "Retreat" for the next generation and generations to come.  WOW.
Do what you love, what you are passionate about, and the PEOPLE will follow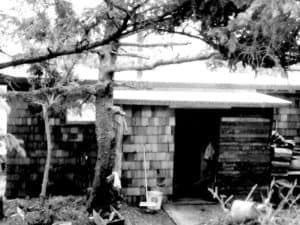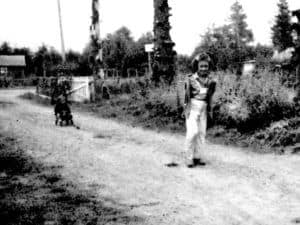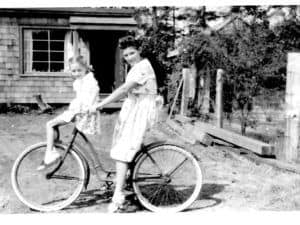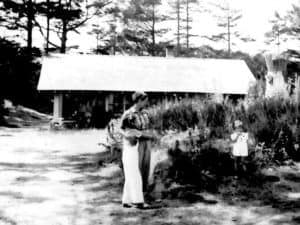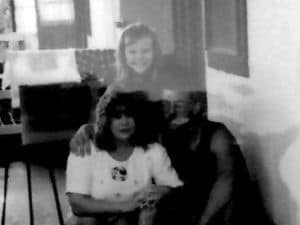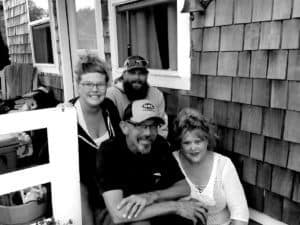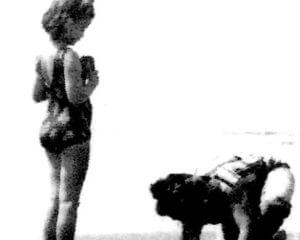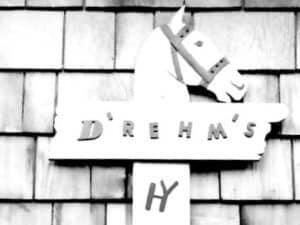 So it turned out the real truth was "Do what you love, what you are passionate about, and the PEOPLE will follow" which  became our Motto, our Mission for the Ocean Spray.
Providing the special "get-away" for our guests is still our top priority.  Our business plan of making money – went out the window during the first few months.  Nearly all the profits have gone back into the Ocean Spray. The Ocean Spray is our Passion. Our guests and their memories are our profits.  Each year we welcome old friends and newcomers with open arms and genuine appreciation.
Gary poured his heart and soul into the Ocean Spray before he passed in 2016.  His spirit is here with us all.  We all miss him so much.
I look forward to the years ahead as the "Resort" continues to evolve.
And I promise to continue to preserve this "Home away from Home " for all our guests – Past, Present and Future. 
Hopefully you will "join" our family and make this your very special place to stay.  The Ocean Spray is the place to stay in Grayland.